Services
Trust a Local Leader in Custom Canopy and Aluminum Fabrication in
Louisiana and Mississippi
Looking for Expedited Aluminum Fabrication?
Call Now!
Professional Design
Your signature experience at Pelican Protective Covers begins with a detailed and carefully-engineered design to accommodate all of your preferences and adhere to local building codes and regulations. We take a collaborative approach to custom canopy design, understanding your vision and building requirements before the fabrication is scheduled. We know that the best way to complete any project is to get it right the first time, and that's exactly what we do at Pelican Protective Cover.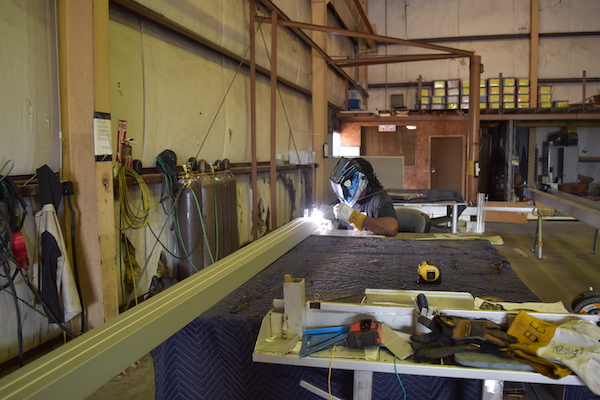 Quality Fabrication
Pelican Protective Covers utilizes a strategic network of quality material suppliers across the Gulf area to transport our building materials swiftly and affordably, passing along the savings in both time and resources to our customers. Our dedicated team of fabrication specialists at our Norco, LA fabrication shop are committed to building products of remarkable quality and customization, ensuring every detail is perfect in the custom canopy, cover, or awning you ordered. Quality craftsmanship and attention to detail is everything, but our fabrication shop personnel are so experienced that our team is still able to complete most projects faster than the national manufacturers.
Precision Installation
Great products don't always ensure a great project. At Pelican Protective Covers, our team takes our service to the next level by offering professional installation for all of the covers, canopies, carports, and awnings we fabricate. Our technicians have multitude of experience installing our products ensuring a reliable, long lasting performance that can stand up to the tough seasonal weather conditions and punishing storm season that affects the entire Gulf region. Having installed thousands of square feet of product, we are practiced in working in a wide range of commercial, industrial, and municipal environments, meaning our team can perform your installation quickly, safely, and accurately within minimal disruption to your daily activities.